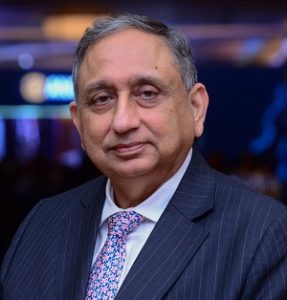 Capt. Pradeep Chawla
CEO and Founder
Maritime Knowledge Ltd.
Capt. Pradeep Chawla retired on 30th June 2023 , from the position of Managing Director, Group QHSE and Training after 31 years with Anglo-Eastern Ship Management.
During his career, he has been a thought leader in the fields of Training, Safety, Health and Quality Assurance.
He was instrumental in setting up the Anglo-Eastern Maritime Academy for training for 480 cadets every year, including Deck, Engine and Electro-Technical Officer cadets.
He was also instrumental in setting up training centers in Mumbai, Delhi, Manila, Odessa and Shenzhen.
He was a pioneer in adopting elearning and set up an Online Learning Management System in 2006. He was a pioneer in adopting simulator training in 1995 and in adopting Virtual Reality training in 2015.
With his experience as head of Quality Assurance for a fleet of 680 ships and a crew pool of over 30,000 seafarers, he has the frontline knowledge of what is required to train seafarers, with he goal of preventing harm to people, or damage to environment, property or company reputation.
He serves as Chairman of GlobalMET, which is an association of training centers around the world. GlobalMET has a seat in IMO as a NGO.
He has served in committees in various industry associations including Intertanko, Nautical Institute, BIMCO, Standard P and I Club and Hong Kong Shipping Consultative Committee.
He brings together his passion for contributing to safety and accident prevention through education and training.
He has now founded Maritime Knowledge Ltd. and MarinePALS is a unit under it.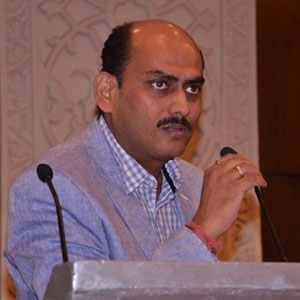 Radharaman Lath
Chief Product Officer
Effective and Inclusive Professional with extensive experience in Solutions, Operations, and Optimizations focusing on Education Technology and Financial Technology. Progressive achievements in the IT industry across service verticals.
Customer-oriented with a strong focus on right solutions mapping to business needs. In-depth experience of software product visualization, design & engineering. Extensive exposure to interfacing & integration strategies for global implementations of IT solutions in heterogeneous and distributed environments. Strong analytical skills with the ability to analyze business practices and define optimal procedures/ practices. Experienced in iterative and incremental product development processes and sound knowledge of agile methodologies.
He draws his strength from his successful association with Asia's top IT services firm and leading IT consulting & services firm. An energetic and passionate entrepreneur who brings the right blend of technology and business to a digital solution.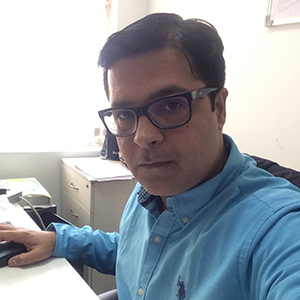 Nikhil Monga
Chief Technology Officer
Nikhil is a technologist turned entrepreneur who strongly believes that technology can improve efficiency in all aspects of our life. Nikhil has a passion for conceptualizing; designing and building technology that creates tangible value for the people using it. A challenging situation makes him more focussed to identify the correct solution that works in the long term and does not fail under different circumstances.
An Innovative thinker with extensive expertise in operations, business growth and optimization, Nikhil has proven ability to quickly understand key business drivers and develop strategies to optimize operations.
With over 22 years of experience ranging from building automation tools that were ahead of its time to heading the offshore services unit of asset management companies, Nikhil has extensive business background in international, multi-cultural environments.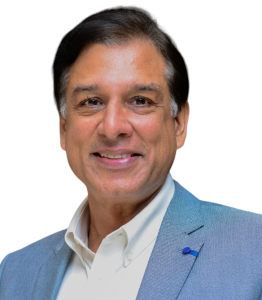 Capt. Girish Munjal
Chief Visualizer/
Content Director – Nautical
Capt. Girish Munjal is an ex-Master with sailing experience on various ship types. He has 5 years as head of QHSE and Training for six container terminals, followed by 14 years as an ISM auditor and accident investigator. He is experienced in movie-making techniques and is passionate about transferring knowledge in creative and innovative ways to positively touch the lives of all seafarers.